Subterranean Landscape CASE STUDY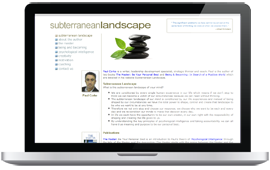 A website to promote the works of author Paul Corke ... Read more
ON THIS PROJECT
RSS/XML Feed Manipulation
Engage with your visitors and entice them back by providing feed content they can subscribe to.

---
Pay Per Click Marketing
We can set up and run effective Google Adwords campaigns to bring traffic to your website.

Testimonials
"We've worked with Codecraft now for over three years and they never fail to come up with the goods."
–
Tim Chorlton
,
The Factory
"Time and again Codecraft deliver great work accurately, on time and on budget."
–
Conor Dardis
,
Design By House

---
Bespoke PHP & MySQL Coding
If you need a more dynamic website or one driven by a database, talk to us about PHP and MySQL.